EXPERIENCE THE POWER OF ONE
"...THAT ALL OF THEM MAY BE ONE, FATHER, JUST AS YOU ARE IN ME AND I AM IN YOU. MAY THEY ALSO BE IN US SO THAT THE WORLD MAY BELIEVE THAT YOU HAVE SENT ME. I HAVE GIVEN THEM THE GLORY THAT YOU GAVE ME, THAT THEY MAY BE ONE AS WE ARE ONE—I IN THEM AND YOU IN ME—SO THAT THEY MAY BE BROUGHT TO COMPLETE UNITY. THEN THE WORLD WILL KNOW THAT YOU SENT ME AND HAVE LOVED THEM EVEN AS YOU HAVE LOVED ME."
​
-JOHN 17:21-23
United Life - it's more than just a Sunday gathering, it's an everyday lifestyle. One unified body, helping to sharpen, serve, and strengthen one another. One that is awakening to the fullness of Christ in them. We're on this journey together, and bringing Kingdom realities into our everyday lives.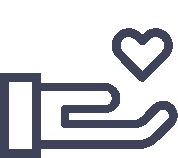 We have received the greatest gift ever known. At no cost to us, yet at the highest cost to our Savior, we are free, forgiven forever, and get to dwell in unity with Him. Because of this freedom, we freely give.